Interzone

report of August 2007
Previous report of July 2007
Next report of September 2007
Between 2 reports, see the news in the blog
Interzone News and Blogs
For the new comers: The reports of Interzone contain the monthly activities of the members of the group in different domains. As we are about 400 people in the world, all different, the whole might appear at first sight as an incongruous medley. For more information on the subjects developed here, please refer to the previous reports since 1997 in the page
Information on Interzone
*************
Photos Jean-Marc Vincent
Hi all,
This month has been extremely rich on productions on Burroughs and Gysin, as you will see reading this report. From my side, I have been giving seminars on general semantics and one on the dreamachine :-).
Lawrence.com : William Burroughs ten years after
:
Following my text in the report of July "Interzone: ten years after", I received this mail from Patricia Elliott:
"Dear Isabelle, Thanks so much for this story. You don't know what it means to me. It helped me remember my feelings that day. I wanted to cut and paste your remarks as a comment, which of course should be up to you. If you would please add your memory of that time to the Lawrence.com edition. http://www.lawrence.com/deadwood/. It is the local special edition remembering Williams time here in Lawrence. Lots of interesting interviews and pictures. I think it would mean something to Lawrence to realize that people felt something when William died. I ask you to post it on the memory site and I encourage anyone to visit and leave messages. One has to register to leave comments, but it is easy. Best regards to Interzone people. Thank you" patricia elliott Lawrence, Kansas.
The pages which are now on line on Burroughs in lawrence.com are:
- William Burroughs: ten years after: http://www.lawrence.com/news/burroughs/10yearsafter/ which contains many articles, video and audio documents on Burroughs.
- See The Burroughs Guy http://www.lawrence.com/news/2007/jul/30/burroughs_guy/?burroughs_2007 An interview with James Grauerholz Monday, July 30, 2007.
- William Burroughs in Lawrence: http://www.lawrence.com/news/burroughs/ which also contains many documents,
- Memories of Burroughs: A guestbook for readers' recollections of the Old Man, where you can post your comments : http://www.lawrence.com/news/2007/jul/30/guestbook/
"William Burroughs" by Théophile Aries:
James' interview has been translated in French by Théophile Aries. It's on line in his site at " Burroughs : 10 ans après sa mort - Interview de James Grauerholz" http://theo.underwires.net/Burroughs-10-ans-apres-sa-mort This site is very well made and contains a lot of documents on Burroughs. Théo is translating "Yage Letters" for a new edition published by Christian Bourgois and working at a group work of anniversary on "Naked Lunch".
"Mohamed Hamri the Joujouka man who made his village famous died this day seven years ago. He is remembered fondly by all the musicians of Joujouka on this day. Hamri the painter brought the musicians to world attention bringing Brion Gysin , William Burroughs , Brian Jones from Rolling Stones, Ornette Coleman and many more people who have helped and worked with the Masters to his home village. The Master Musicians of Joujouka would like to acknowledge the former president of their association on this day.

You can read an obituary of Hamri on our website at
http://joujouka.net/2Legacy/41/mohamed-hamri-obituary-in-the-independent-london
by Frank Rynne

He lived the blessings of Sidi Ahmed Schiech Mohamed Hamri 1932 -28 August 2000 May he rest in peace"
Master Musicians of Joujouka
http://www.myspace.com/mastermusiciansofjoujouka
live in London 1982: BRION GYSIN with Ramuntcho Matta:
Autumn 1982, Brixton, London,
Brion Gysin, the eternal accomplice of William Burroughs, renews the methods of performance by reciting texts, hastily brought together:
Tessa, a member of Slits,
Steve, of Rip, Rig and Panic,
Gile, of Penguin Café Orchestra,
and Ramuntcho Matta on guitar.
Ramuntcho, in the style of Brion, called this session 'WHITE FUNK'.

"Most of the texts were written upon meeting Burroughs, at the time of the invention of the cut-up. The influence that Brion Gysin has had on contemporary music may never be taken fully into account, particularly when he introduced Brian Jones, of the Rolling Stones, to the shepard's music of Joujouka. Those times were still audacious: the music was created during the sound-checks ! Musically, the choice of traditional instruments expresses the desire to be free of machines (because, as Burroughs says, 'We ourselves are machines.').

This recording is evidence of the extraordinary creativity and spontaneity of the musical and artistic scene at that time. It hasn't aged a bit. Beyond the nostalgia inspired by the invocation of that bygone cultural scene, there is a call for a creativity of which it is difficult to find examples today." Sub Rosa
Brion Gysin's voice spreads an extraordinary energy, his off-hand speech is an oxygen puff. A big thanks to Ramuntcho Matta and Sub Rosa for this CD !
You can buy it from Sub Rosa at
http://www.subrosa.net/online/main_dr_catalogue_aural_detail.php?AlbumID=35
Brion Gysin: Tuning in to the Multimedia Age
:
Jean Marc VINCENT brought me this very beautiful book published by Thames and Hudson, which contains an impressive number of Brion's paintings which I had never seen before. It's a pity that his work as a painter is not more known or has not been published before, as this book is a proof of the quality of his paintings.
Jean-Marc is a French photographer who collaborated to the poetry of Brion Gysin through his review "Ecritures", he made portraits of William Burroughs who were used for the covers of his books in France (see at the top of this page, the books published by Christian Bourgois). He photographed Ginsberg, Giorno, Orlowski, Burroughs, Patti Smith, Gainsbourg, ... jazzmen, writers and is a specialist in the photographs of cows. He now has a page in My Space at http://www.myspace.com/ecritures
He published in Ecriture n° 16 in 1987 the first version of the article "The Time fo the Naguals", on line at http://www.interpc.fr/mapage/westernlands/time-of-Naguals.html in French and English, and organized in Montluçon a concert of Steve Lacy.
If you want to buy from him unpublished pictures of William Burroughs or Brion Gysin, (he has great ones !), you can join him through his site at http://www.myspace.com/ecritures
Vasha: back to Lithuania:
Vasha Dadaja is back to Lithuania after his trip through Spain, Portugal, Morocco and France. See his feed-backs on his trip and visit at the Medina Art Gallery to paintings of Mohamed Hamri in his blog at http://www.myspace.com/vashadadaja
Literature:
General semantics :
* A French translation by your reporter of a chapter of "Science and Sanity" by Alfred Korzybski: "Du symbolisme" , on line at http://semantiquegenerale.free.fr/Articles/onsymbolism.pdf . The original text ,"On symbolism" is at http://web.archive.org/web/20040315232934/http://esgs.free.fr/uk/art/sands-ch07.pdf ) More doc on general semantics at http://semantiquegenerale.free.fr/doc.htm
This chapter is particularly interesting and rather funny. It is very useful for people involved in research on use of symbols, and specially economy . English speaking readers can read the whole book, on line at :
http://web.archive.org/web/20040205124242/http://www.esgs.org/uk/art/sands.htm
"
Authors Audio: interviewing international authors
"
Jake D. Steel, who joined the Zone in the first days in 1997, has a site of authors interview and is looking for new writers: "Authors Audio: interviewing international authors" http://www.authorsaudio.com
"We welcome you to AuthorsAudio.com. We are a new web site and program dedicated to interviewing authors about their new publications and ideas. We will be archiving these new audio interviews at this site as they are completed in the weeks and months ahead.
Published authors or publisher/agents who would like to arrange an interview with the host Jake Steele, kindly fill in the the authors form on this site. We will be happy to contact you shortly thereafter.
We are also interested in new authors who are looking to advance their work and the public's awareness of their work. Please leave your information in the new authors link. Upon consideration we can display a preview of your new work and conduct and interview with you.
Please share your comments or present new ideas regarding this site in the " Authors Audio Readers Forum ".
Thank you all and happy reading, " Jake D. Steele
A number of writers are Interzone members : see at
http://www.inter-zone.org/catalbooks.html
If you are one of them, you can join Jake through his site.

Music:

Interview with Joujouka producer Frank Rynne on 16 years working with the Masters Musicians by Paul Hawkins :

Paul Hawkins
http://www.myspace.com/hesterglock
made interviews of Frank Rynne who has been working with the Master Musicians of Joujouka since 16 years. See at
http://www.brink.com/talk/3007
"This years Boujeloud festival will be late December. best to all our friends " mmoj
www.joujouka.net
Shocker TV:

itune noisecore madness :

"serial folk collection" now available at
rhapsody online
http://www.rhapsody.com/shockertv/serialfolkcollectiongrindcorebreakcorespeedcoreacidfolktapemusic
,
eMusic
http://www.emusic.com/album/shocker-tv-serial-folk-collection-grindcore-breakcore-spee-MP3-Download/11042359.html
and
itune store
http://phobos.apple.com/WebObjects/MZStore.woa/wa/viewAlbum?id=256501687&s=143441

this noise folk album conatins remixes and new takes recorded between the latter half of 2006 and early 2007. the song list is as follows:
dead blonde body (foe4foe speedcore/grindcore/folkcore remix)
the sun I + II
boku no real (dub subroza reggacore / splattercore remix)
gazorfucksraper
sieg zeon (violence_jack mix extended)
dark slow warp (cinque kotobuki breakcore mix)
You can listen to extracts in his site at

http://www.myspace.com/derrida

The Whirling Dervish LIVE Sept. 5th and 15th...

* 09/05/2007 08:00 PM

The Scene Bar 806 E. Colorado Glendale, California 91205 http://myspace.com/thescenebar

The Whirling Dervish http://myspace.com/thewhirlingdervish The Young Sixties http://myspace.com/THEYOUNGSIXTIES

* 09/15/2007 08:00 PM


The Relax Pub 5511 Hollywood Blvd. Los Angeles, California 90027

http://myspace.com/relaxbar


Cost:$5-7?
Description:There are 5 bands playing and we're all homies. You should come along and join in on this fun. It is all ages too! Those involved in no particular order:

Plus X

http://myspace.com/plusx

, The Radio Sweetheart

http://myspace.com/theradiosweetheart

, A Crooked Deal For The Deaf

http://myspace.com/acrookeddealforthedeaf

, The Million Kids

http://myspace.com/millionkids

, The Whirling Dervish

http://myspace.com/thewhirlingdervish

Optical Sound Newsletter

:

August Events http://www.optical-sound.com/ Details in Interzone news http://www.myspace.com/interzonenews

Kenji Siratori "Death Creature" CDR

Kenji has produced a new CDR: Label: SkullLine Catalog number: SLCDR013-07
Fantastic darkly cold meat sound meets on ingenious distorted is correct from dead beyond . Limited edition of 50 numbered copies.
myspace price: US$7.00 (plus postage: US$3.00) UK: 5.10 pond (with postage) Euro: 7.60 euro (with postage) We accept Paypal.
Paypal id: kenji@kenjisiratori.com kenjisiratori.com

Listen to his music in his new music piece "Regenerator Pig" in his site in My Space at http://www.myspace.com/kenjisiratori

Peter Hall

:

Peter lives in Paris and Montreal. His new songs are at http://www.myspace.com/thepeterhall : you can listen to "Tchill in Montreal", "Walk with me", "Sexxx" and the wonderful "Judgement Day".

Exhibitions:

Palais de Tokyo: The Third Mind:

The Palais de Tokyo in Paris is making an exhibition around William Burroughs and Brion Gysin : The Third Mind / carte blanche à Ugo Rondinone : The program is available at http://www.palaisdetokyo.com/thethirdmind/programme.php

6th mini festival of the Grand Moiré by Mino DC:

It is going to take place on September 7, 8 et 9 2007, in Mino DC's place:

Mino DC is a musician, member of the group Raticide, multimedia artist, performer, organizer of festivals and member of the group Queer Factory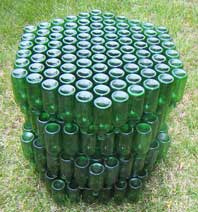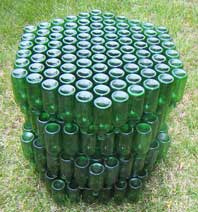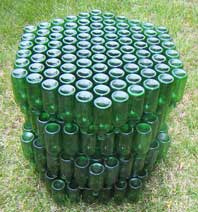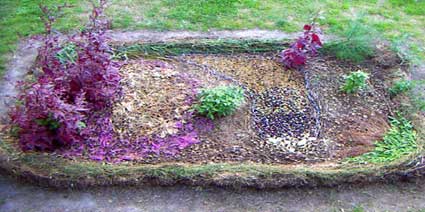 constat en cours de l'atelier jardin de mino d.c

Video installations by jérôme marichy

friday september 7 th:

projection of the latest films of hervé joseph lebrun, laurence chanfro, nexus, mino d.c... and of a selection of films from the group jeune cinéma : aryan kaganof, richard beaune, baptiste lamy, et dionysos andronis, sous réserve

saturday september 8th:

performance lecture of pascal pernot, projection of animations "constats de l'atelier jardin de mino d.c" and of the medley of raticide ten years after, of dilms-documents of françois augiéras and of a filmed concert by j.pierre courjaud et dominique pichon

Video

Anthony Rousseau:

"Hello to all, I have the pleasure to inform you I put on line new pieces of work in my blog :

Videos :

Memento Mori

http://videoartpodcasting.blogspot.com/2005/01/art-video-experimental-film_1856.html

(final version)

Sampling Stories

http://videoartpodcasting.blogspot.com/2007/05/projet-sampling-stories.html

(One minute film)

Installations

http://videoartpodcasting.blogspot.com/search/label/installation

(Projets "Google","Cinematic Poëlitic"...)

Images

http://picasaweb.google.com/rousseau.01/

(Série Pellicule, Google RVB...)

Audio

http://videoartpodcasting.blogspot.com/search/label/audio

("Vous me cherchiez ?", "État-limite"...)

As well as

my news

http://videoartpodcasting.blogspot.com/search/label/cv

(Preview show Light Cône, Cinémathèque 2007, Central Cinema...)

Best" Anthony ROUSSEAU

Photocast:

Yannig:

"Dear friends, I have just updated my new game-cast (blog), riddle game of varied musical culture . Have a look !" Yann Vogel

SkinC'Hoari

http://web.mac.com/adanig/iWeb/Sonerezh

Catalogue of Interzone:

I have improved the catalogue of Interzone Creations : http://www.inter-zone.org/catal1.html :

Books: http://www.inter-zone.org/catalbooks.html , Music: http://www.inter-zone.org/catalcddvd.html , Video: http://www.inter-zone.org/catalvideo.html , Illustrations: http://www.inter-zone.org/catalim.html , Tee-shirts: http://www.inter-zone.org/catalts.html , Dreamachines: http://www.inter-zone.org/cataldm.html

Virus and spams senders:

This month has also been very busy from spammers' side: I have received a number of spams using my emails, name , some usurpating other Zoners's identity, or refering to Interzone, as well as a whole bunch of virus, which have been immediately deleted by Bit Defender and did not reach my computer. The problem with usurpating identities and sending spams is that then the emails usurpated are considered as spams even when their legal owners use them, and they do not arrive into the reception boxes, but are deleted or sent to "spam boxes".

So I have kept on putting on line the details and source on the spams, as well as a link on their IP address allowing to identify their computer through the site Ripe http://www.ripe.net/whois : see http://www.interpc.fr/mapage/westernlands/virussenders34.html http://www.interpc.fr/mapage/westernlands/virussenders35.html http://www.interpc.fr/mapage/westernlands/virussenders36.html http://www.interpc.fr/mapage/westernlands/virussenders37.html http://www.interpc.fr/mapage/westernlands/virussenders38.html http://www.interpc.fr/mapage/westernlands/virussenders39.html http://www.interpc.fr/mapage/westernlands/virussenders40.html http://www.interpc.fr/mapage/westernlands/virussenders41.html http://www.interpc.fr/mapage/westernlands/virussenders42.html http://www.interpc.fr/mapage/westernlands/virussenders43.html http://www.interpc.fr/mapage/westernlands/virussenders44.html http://www.interpc.fr/mapage/westernlands/virussenders45.html http://www.interpc.fr/mapage/westernlands/virussenders46.html http://www.interpc.fr/mapage/westernlands/virussenders47.html http://www.interpc.fr/mapage/westernlands/virussenders48.html http://www.interpc.fr/mapage/westernlands/virussenders49.html http://www.interpc.fr/mapage/westernlands/virussenders50.html http://www.interpc.fr/mapage/westernlands/virussenders51.html

To find the origin of the spam, introduce the IP address in the Ripe search engine, and you get a list of info on the sender. Then if you click on the links "admin-c" and "tech-c", then you get the name and address of the sender and can complain to the email of the abuse mailbox. :-)))

Ripe is the "whois "site for Europe. For the other continents, see APNIC (Asia Pacific Network Information Center)

http://www.apnic.net/search/index.html

, ARIN (American Registry for Internet Numbers)

http://www.arin.net/index.shtml

, and AfriNIC (African Region Internet Registry)

http://www.afrinic.net/cgi-bin/whois

Anybody else interested in this spammers hunting ? :-)

New pages on line:

In Interzone sites :

"Du symbolisme"

http://semantiquegenerale.free.fr/Articles/onsymbolism.pdf

Catalogue of Interzone Creations :

http://www.inter-zone.org/catal1.html

: Books:

http://www.inter-zone.org/catalbooks.html

, Music:

http://www.inter-zone.org/catalcddvd.html

, Video:

http://www.inter-zone.org/catalvideo.html

, Illustrations:

http://www.inter-zone.org/catalim.html

Virus and spams senders :

http://www.interpc.fr/mapage/westernlands/virussenders34.html

http://www.interpc.fr/mapage/westernlands/virussenders35.html

http://www.interpc.fr/mapage/westernlands/virussenders36.html

http://www.interpc.fr/mapage/westernlands/virussenders37.html

http://www.interpc.fr/mapage/westernlands/virussenders38.html

http://www.interpc.fr/mapage/westernlands/virussenders39.html

http://www.interpc.fr/mapage/westernlands/virussenders40.html

http://www.interpc.fr/mapage/westernlands/virussenders41.html

http://www.interpc.fr/mapage/westernlands/virussenders42.html

http://www.interpc.fr/mapage/westernlands/virussenders43.html

http://www.interpc.fr/mapage/westernlands/virussenders44.html

http://www.interpc.fr/mapage/westernlands/virussenders45.html

http://www.interpc.fr/mapage/westernlands/virussenders46.html

http://www.interpc.fr/mapage/westernlands/virussenders47.html

http://www.interpc.fr/mapage/westernlands/virussenders48.html

http://www.interpc.fr/mapage/westernlands/virussenders49.html

http://www.interpc.fr/mapage/westernlands/virussenders50.html

http://www.interpc.fr/mapage/westernlands/virussenders51.html

In the other Zoners' sites:

"Science and Sanity" by Alfred Korzybski: http://web.archive.org/web/20040205124242/http://www.esgs.org/uk/art/sands.htm

William Burroughs: ten years after:

http://www.lawrence.com/news/burroughs/10yearsafter/

"The Burroughs Guy"

http://www.lawrence.com/news/2007/jul/30/burroughs_guy/?burroughs_2007

An interview with James Grauerholz

William Burroughs in Lawrence:

http://www.lawrence.com/news/burroughs/

Guestbook for readers' recollections of the Old Man:

http://www.lawrence.com/news/2007/jul/30/guestbook/

Burroughs : 10 ans après sa mort - Interview de James Grauerholz

http://theo.underwires.net/Burroughs-10-ans-apres-sa-mort

live in London 1982: BRION GYSIN with Ramuntcho Matta:

http://www.subrosa.net/online/main_dr_catalogue_aural_detail.php?AlbumID=35

Brion Gysin: Tuning in to the Multimedia Age

http://www.thamesandhudsonusa.com/new/fall03/528438.htm

Jean-Marc Vincent: Ecritures:

http://www.myspace.com/ecritures

Mohamed Hamri 7th Anniversary

http://joujouka.net/2Legacy/41/mohamed-hamri-obituary-in-the-independent-london

by Frank Rynne



Master Musicians of Joujouka

http://www.myspace.com/mastermusiciansofjoujouka

"Authors Audio: interviewing international authos"

http://www.authorsaudio.com

Vasha Dadaja

http://www.myspace.com/vashadadaja

.

Interview with Joujouka producer Frank Rynne on 16 years working with the Masters Musicians by Paul Hawkins :

http://www.brink.com/talk/3007

Paul Hawkins http://www.myspace.com/hesterglock

Shocker TV: itune noisecore madness : "serial folk collection" now available at rhapsody online http://www.rhapsody.com/shockertv/serialfolkcollectiongrindcorebreakcorespeedcoreacidfolktapemusic, eMusic http://www.emusic.com/album/shocker-tv-serial-folk-collection-grindcore-breakcore-spee-MP3-Download/11042359.html and itune store http://phobos.apple.com/WebObjects/MZStore.woa/wa/viewAlbum?id=256501687&s=143441
extracts at http://www.myspace.com/derrida

The Whirling Dervish LIVE Sept. 5th and 15th... The Whirling Dervish

http://myspace.com/thewhirlingdervish

09/05/2007 08:00 PM

http://myspace.com/thescenebar

The Young Sixties

http://myspace.com/THEYOUNGSIXTIES

09/15/2007 08:00 PM

http://myspace.com/relaxbar


Plus X

http://myspace.com/plusx

, The Radio Sweetheart

http://myspace.com/theradiosweetheart

, A Crooked Deal For The Deaf

http://myspace.com/acrookeddealforthedeaf

, The Million Kids

http://myspace.com/millionkids

, The Whirling Dervish

http://myspace.com/thewhirlingdervish

Optical Sound Newsletter: August Events

http://www.optical-sound.com/

Details in

Interzone news

http://www.myspace.com/interzonenews

Kenji Siratori "Death Creature" CDR

kenjisiratori.com

Regenerator Pig:

http://www.myspace.com/kenjisiratori

Peter Hall: new songs

http://www.myspace.com/thepeterhall

Palais de Tokyo: The Third Mind:

http://www.palaisdetokyo.com/thethirdmind/programme.php

6th mini festival of the Grand Moiré by Mino DC:

http://blog.myspace.com/interzonenews

Anthony Rousseau: Videos : Memento Mori http://videoartpodcasting.blogspot.com/2005/01/art-video-experimental-film_1856.html (final version) Sampling Stories http://videoartpodcasting.blogspot.com/2007/05/projet-sampling-stories.html (One minute film) Installations http://videoartpodcasting.blogspot.com/search/label/installation (Projets "Google","Cinematic Poëlitic"...) Images http://picasaweb.google.com/rousseau.01/ (Série Pellicule, Google RVB...) Audio http://videoartpodcasting.blogspot.com/search/label/audio ("Vous me cherchiez ?", "État-limite"...) my news http://videoartpodcasting.blogspot.com/search/label/cv (Preview show Light Cône, Cinémathèque 2007, Central Cinema...)

Yann Vogel SkinC'Hoari http://web.mac.com/adanig/iWeb/Sonerezh

This report is on line at

http://www.inter-zone.org/reportaugust07.html

The French version will be on line soon at

http://www.inter-zone.org/reportaugust07fr.html

You can access the Zone's info between 2 reports in Interzone News and blogs at

http://blog.myspace.com/interzonenews

Best wishes to all Interzoners !

Catalogue

Galleries - Galeries

Inter-zone.org

=

The Western Lands

+

Interzone Academy

+

Interzone Creations

+

Interzone Library

+

Reporters-Rédacteurs d'Interzone

+

La sémantique générale pour tous

+

B D d'Interzone

-

Interzone news